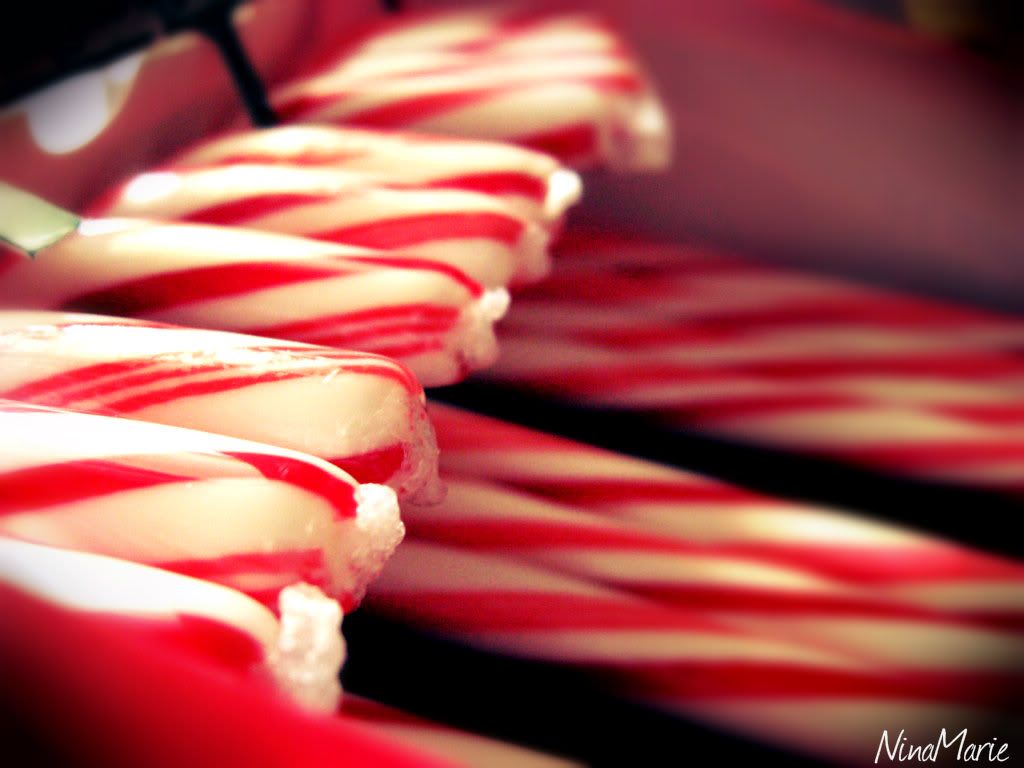 Christmas is over and many of you have lots of those Peppermint Candy Canes left. Then there are those of us that find them on Super Clearance right after Christmas and like to buy up lots of them because they cost nearly nothing. But what do you do with all of them? We certainly don't want to throw them away, and they don't always hold over to the next year very well.
My personal favorite is to break them up into my Hot Chocolate throughout the Winter. You don't have to break them up very small, just 3 or 4 pieces is good. They dissolve very quickly and add such a wonderful, warm, minty flavor to your hot chocolate.
For you coffee drinkers that like some extra flavor in your coffee, they are also very good in your coffee. Try adding some vanilla creamer with a broken up candy cane to your coffee. Yum!
It amazes me how one flavor can be both warming and cooling. Peppermint in warm/hot beverages seems to make them even more warming. But in the summer, when added to chilled drinks, peppermint can be very cooling. Crush up some Peppermint Candy Canes and add them to your sun tea jar, or your steeping tea pot to dissolve before making into iced tea. You can also do this with your homemade lemonade. Such a cooling summer treat!
Crushed up candy canes are great added with your chocolate chips in Chocolate Chip Cookies. To crush your candy canes, simply place in a zipper freezer bag and roll over them with a rolling pin a few times until they are crushed to your desired size.
Crushed candy canes also make a fantastic ice cream sprinkle in summer! For us tightwads that usually stick to the less expensive ice creams, that usually means chocolate, vanilla and strawberry most often. A sprinkle of crushed candy canes over the top of a bowl of chocolate ice cream can quickly turn it into Mint Chocolate Ice Cream in an instant, for far less than it would cost to buy that flavor, which is usually found in the more expensive brands of ice cream.
When you really start to think of all you can do with those beautiful, minty Peppermint Candy Canes that are on clearance right now for nearly nothing in most stores, the uses seem nearly unlimited!
What do you like to do with your left over Peppermint Candy Canes? or any other flavor of Candy Canes?